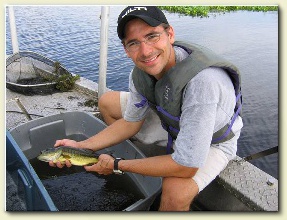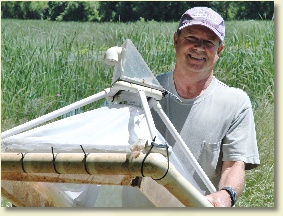 TCU Aquatic Ecology Lab

Latest News

Eddie Williams' thesis on the seasonality of odondate-mediated MeHg flux and risk to red-winged black birds published in ET&C!

June 13
, 201
7

The lab has published a paper in Environmental Toxicology and Chemistry, a leading international journal in the field of ecotoxicology. The lead author is a former TCU graduate student, Eddie Williams. Eddie earned an MS in Biology in 2016 and is currently working for WEST, Inc. in California. Co-authors include Matt Chumchal, Ray Drenner and Jim Kennedy, a collaborator from the University of North Texas.


Click here
to read the paper.

The Aquatic Ecology Research Lab at TCU explores a variety of questions related to community and ecosystem ecology, fisheries, and ecotoxicology. We conduct experiments using mesocosms and hatchery ponds and conduct field studies in ponds at the LBJ Grassland ponds, Caddo Lake, large reservoirs, coastal estuaries and the Gulf of Mexico. We work with a wide variety of aquatic organisms including plankton, macroinvertebrates, fish, and turtles. Most importantly we are committed to involving students in the lab's research. Explore the links above to learn more. Click here for more information about how to get involved with our research!

We have developed a web site for the general public where we present the results of our research on mercury contamination of the environment. Click here to visit the mercury site.

Welcome to the Aquatic Ecology Lab at TCU

Dr. Matt Chumchal is an AssociateProfessor of Biology. He earned his PhD from the University of Oklahoma.
Click here
to go to Dr. Chumchal's faculty page.


Dr. Ray Drenner is a Professor of Biology. He earned his PhD from the University of Kansas.
Click here
to go to Dr. Drenner's faculty page.


Copyright
2017 Matt Chumchal
Texas Christian University
2800 S. University Dr.
Fort Worth
,
Texas 76129